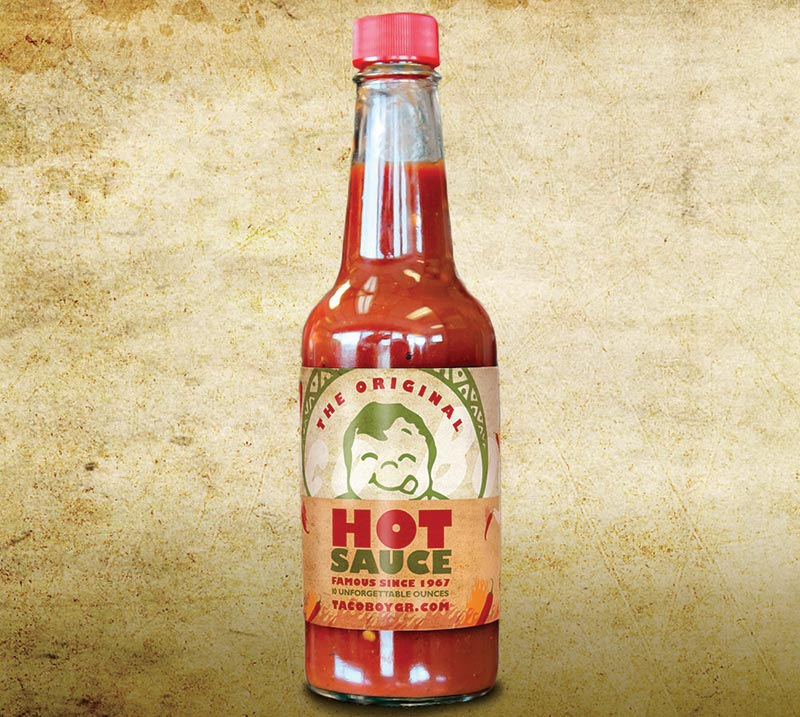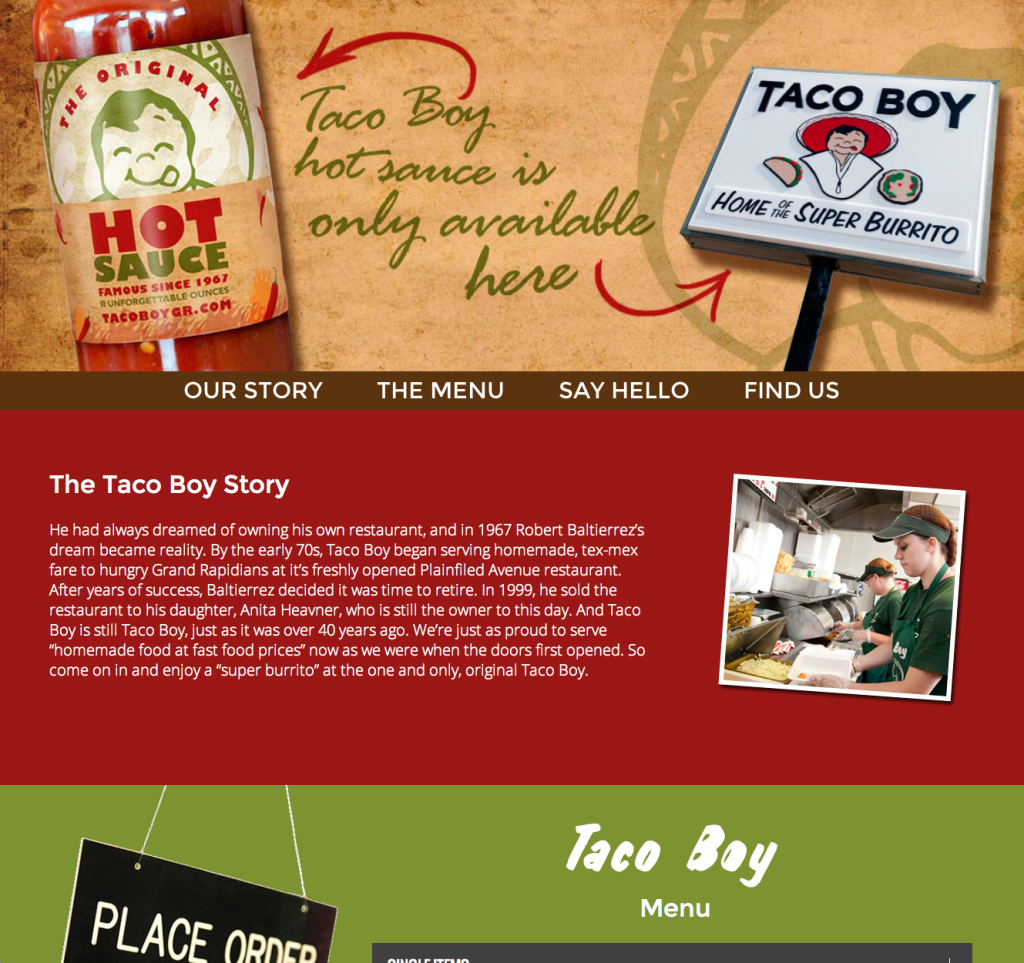 Taco Boy Hot Sauce Label, Website and Menu Design
It's not often that we get the chance to take a brand that's been around for decades and help give it a little more life. Taco Boy is a Grand Rapids staple. They've been in business since the early 70's and they have a loyal customer base. One if our tasks was to design a label for their newly introduced hot sauce in the bottle. We were also able to update the menu design as well as their website.
This project was a lot of fun. We're looking forward to seeing where the brand goes from here.